Who Is iTrip and Where Do We Fit into the Vacation Rental Industry?
The short-term vacation rental industry is red hot, and iTrip Vacations® is a premier franchise investment opportunity with a time-tested business model. When you become part of the iTrip brand, you enjoy competitive advantages like proprietary technology, expert marketing support, and established industry relationships. Here, we'll take a brief look at what makes our industry compelling and where the iTrip brand fits into it.

This Article Covers the Following
hide
An Influential Industry
What started as a cottage industry in the 1990s has today become a multi-billion-dollar market that continues to influence the way people travel and why people buy secondary homes. Just take a look at these vacation rental industry numbers:
450 million people worldwide use vacation rentals
2.58 million rental properties in the U.S. are seasonally occupied
Demand for short-term rentals is expected to grow another 14.1% in 2022 over 2021 levels
On average, listings are expected to earn 26.4% more revenue in 2021 compared with 2020 – this is on top of annual growth of 8.6% in 2020
30% of vacation property owners and 32% of investment property owners have shown interest in renting their homes as short-term rentals
2.25 million or 25% of second homes are used as rental properties and are professionally managed
What these facts show is that the short-term vacation rental property industry is one that investors would be wise to capitalize on, particularly when they can partner with a brand like iTrip to help them reap the rewards!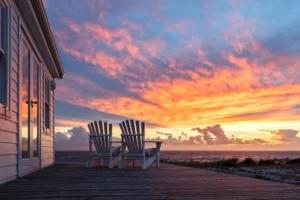 A Boutique Approach in the Vacation Rental Business Industry
iTrip Vacations is a boutique-level short-term rental property management company. We enable franchisees to offer their property owner clients comprehensive management with the marketing power of a national brand. iTrip franchisees currently manage more than 3,000 short-term rental properties in the U.S. and Canada, with a full-service program that includes:
Proprietary Software: Our award-winning technology helps franchisees manage their properties through the convenience of their phones and often from the comfort of home. When combined with our system integrations and franchise app, these strategies allow our properties to rank higher in search results to generate potential revenue.
Long-Term Industry Relationships: We've nurtured deep relationships with important listing sites like Airbnb, Vrbo, Trip Advisor and 80 other national and international sites, which allows the properties you manage to be seen by potential customers every day. When implemented, these partnerships keep you ahead of the competition.
A Strategic Business Model: We've developed a business model that acts as your roadmap, allowing you to capitalize on short-term rentals while seamlessly managing day-to-day operations from your smart device.  This leaves you more time to focus on what matters — customer service and growth!
Marketing Expertise: You can count on our in-house experts to create email campaigns, bi-monthly newsletters, and social media exposure to reach your best customers and keep the iTrip brand name at the forefront.
These are just a few of the advantages that come with an iTrip investment. To find out about the vacation property rental industry and how to become part of it, get in touch today to request more information.